Plan d'intervention pour les carpes asiatiques
Pêches et Océans Canada, en partenariat avec le ministère des Richesses naturelles et des Forêts de l'Ontario (MRNF) a élaboré un plan d'intervention à l'égard des carpes asiatiques dans le cadre du Système de commandement d'intervention (SCI). Ce plan décrit la façon dont le MPO, le MRNF et leurs partenaires interviendront si des carpes asiatiques sont détectées dans les Grands Lacs. Comme pour toute catastrophe naturelle ou urgence environnementale, une intervention est requise lorsque plusieurs autorités responsables sont impliquées. Ces interventions font appel au cadre du SCI pour créer une structure de commandement unifié (voir la figure ci-dessous) regroupant les organismes partenaires et adaptée à l'ampleur et à la gravité de l'incident. Immédiatement après la capture avérée d'une carpe asiatique, une structure du SCI est mise sur pied et le plan d'intervention est mis en œuvre.
Système de commandement
d'intervention
Commandant d'intervention
Officier de liaison
Agent des communications
Gestionnaire des opérations
Gestionnaire de la logistique
Gestionnaire de la planification
Équipe d'intervention rapide
Analyse de laboratoire
Équipe consultative scientifique
Équipe d'intervention rapide
Équipe d'intervention rapide
Équipe d'intervention rapide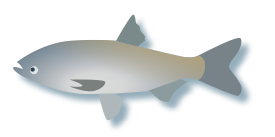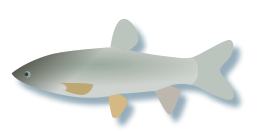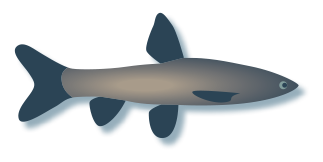 Commandant d'intervention
Il gère l'ensemble de l'intervention et attribue les rôles clés au sein de la structure de commandement.
Officier de liaison
Puisque deux organismes participent à la gestion des interventions en Ontario (MNRFO et MPO), l'un des rôles clés au sein du SCI consiste à assurer la liaison entre les organismes afin de garantir la coordination des ressources, des biens et des connaissances spécialisées. L'officier de liaison travaille étroitement avec le commandant d'intervention pour consulter et conseiller dans le cadre de ce rôle important.
Agent des communications
Son rôle principal est d'informer le public sur l'incident et l'intervention. L'agent des communications gère les demandes de renseignements des médias, les messages à l'intention du grand public et les messages internes, et s'occupe de la gestion des problèmes liés à l'incident.
Gestionnaire des opérations
Il gère l'intervention sur l'eau à la suite d'un incident. Il assure le déploiement des équipes, évalue les plans d'eau, gère toutes les ressources, y compris les ressources humaines et financières liées à l'incident.
Gestionnaire de la logistique
Il gère les biens immobiliers qui seront utilisés pendant l'incident. Ce rôle vise à garantir que tous les membres de la structure du SCI ont accès aux outils et aux ressources nécessaires pour accomplir leurs tâches.
Gestionnaire de la planification
Dans le cadre d'un incident relatif aux carpes asiatiques, ce rôle est crucial pour le niveau d'intervention adopté. Le gestionnaire de la planification effectuera avant tout des analyses sur les animaux capturés afin de confirmer l'espèce et sa fertilité. En fonction des résultats, le commandant d'intervention décidera d'intensifier, de maintenir telle quelle ou de réduire l'intervention.
Fisheries and Oceans Canada (DFO), in partnership with the Ontario Ministry of Natural Resources and Forestry (MNRF), has developed an Asian Carp Response Plan under the Incident Command System (ICS) framework. This plan describes how DFO, MNRF, and their partners will respond if Asian carps are detected in the Great Lakes. As with any natural disaster or environmental emergency, a co-ordinated response effort is required when multiple responsible agencies are involved. These response efforts use the ICS framework to create a unified command structure (see figure below) across partner agencies that is scalable to the size and severity of the incident. Immediately following the verified capture of an Asian carp, an ICS structure is stood up and the response plan is implemented.
The response plan describes different incident levels and their triggers (i.e. which species, how many, fertility) and the appropriate actions to be taken in each case. It outlines the command structure, including roles and responsibilities of those involved.  Emphasis is placed on safety, and on proper communication flow within the structure, between responding agencies, and with the public.
The Asian Carp Response Plan is intended to be a living document that evolves as the understanding of Asian carp biology, ecology, control and management improves. DFO and partners will continue training for response activities, both in-class and on the water, to refine our practices and integration, in preparation for real events.